N Turner Games
I make games. In 2017 I left the world of full-time employment in the games industry to go it alone as a solo indie game developer.
Free & Pay-What-You-Want Games
Below you will find the games I have published on a pay-what-you-want or totally-free basis.
Game Development Tools
Tools I've created for myself, then released to the world so that others may use them.
VoxSlicer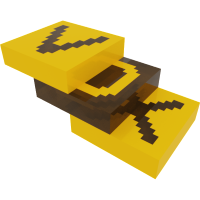 A tool to convert MagicaVoxel models to a series of horizontal cross-section images for use in various game engines.
Easily convert MagicaVoxel models to PNG slices
Glass material outputs semi-transparent pixels
Optionally add noise during conversion
Pay what you want
Windows (OSX coming soon)
Contact Info
Twitter: @NTurnerGames